san-mateo-appliance-repair-slide-1
Appliance Repair Services
san-mateo-appliance-repair-slide-1
san-mateo-appliance-repair-slide-1
Trusted by thousands of home Owners in San Mateo County
With a proven track record and the trust of thousands of homeowners in San Mateo County and surrounding cities, we are the preferred choice for all your home needs.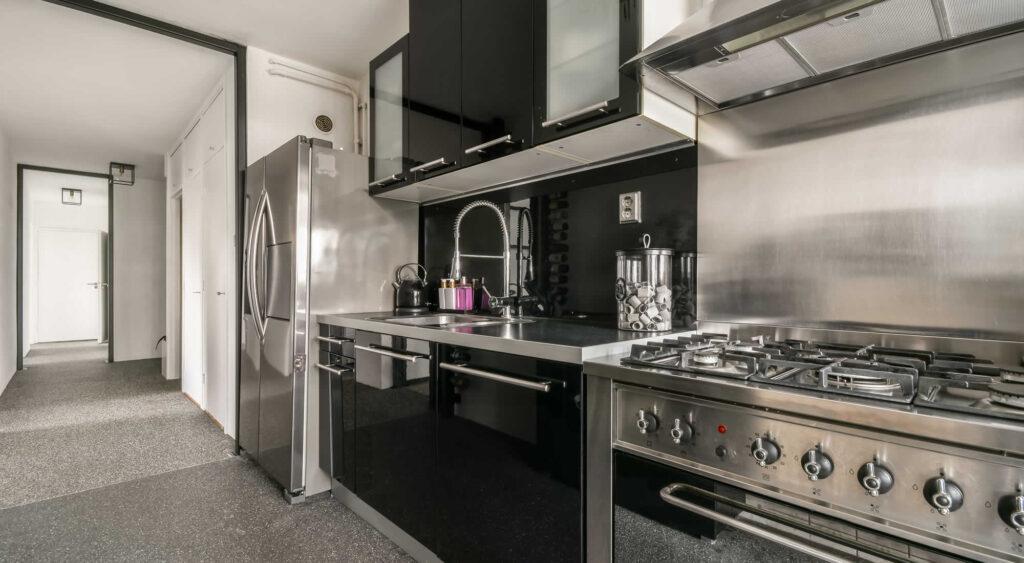 Welcome to Any Appliance Repair Co., your trusted source for professional appliance repair services.
With decades of experience serving the San Francisco Bay Area, we are committed to providing top-notch repairs, maintenance, and installations for a wide range of appliances.
At Any Appliance Repair Co., we understand the importance of a smoothly functioning home. Our team of skilled technicians is dedicated to restoring the performance and efficiency of your appliances, saving you time and money in the process. Whether it's a malfunctioning refrigerator or a temperamental oven, we have the expertise to diagnose and fix the problem promptly.
As a family-owned business, we prioritize customer satisfaction and aim to exceed your expectations with every service call. We value transparency, so you can trust us to provide honest assessments and fair pricing for our services. Our licensed and insured company ensures that you receive reliable and professional repairs that meet the highest industry standards.
How can we help you today?
Same Day Service Available
We are your affordable friendly professional appliance service repair since 1990 in Santa Clara and San Mateo Counties in California, offering in home service on your appliances including your refrigerator, washer, dryer, dishwasher, stove, oven, range, cook top, freezer, ice maker, and disposal.
Any Appliance Repair Services repairs all makes and models. We offer same day service, with no trip charge with repair. Available 7 days a week / evenings by appointment. No extra charge on weekends & holidays. Ask about our Senior Citizens discount and warranties.
If your Refrigerator breaks down in the middle of a sweltering heat wave, you don't have time to wait for a repair company to leisurely get around to assisting you. You need service you can count on, service that is second-to-none. At Indoor Weather Professionals, we provide it.
Our certified technicians are ready and willing to meet all of your appliance repair needs, no matter how those needs arise. We offer 24- hour weekend emergency service so you can receive help when you need it most, and our convenient online service request form ensures you will get prompt assistance with all your routine repairs and maintenance. Whether you need oven repair work or maintenance for your washing machine or fridge, we'll take great care of you.
If you experience problems with your major appliances, call Any Appliance Repair for an immediate appliance repair solution. Remember, also, that our service call is free with the repair. Once we set up an appointment, our technicians will provide you an estimate, which you must authorize and approve before we repair your appliances.
Ice Machines Brands We Service
Wine Cooler Brands We Service









Do You Need Your Appliances Repaired Today?
Don't let the inconvenience linger any longer! We understand the importance of having your appliances in working order, and we're here to help. Don't wait another day to get your appliances back on track. Call us now and let us handle the repairs while you sit back and relax.
Refrigeration Brands We Service


Any Appliance Repair is a reliable and efficient company that specializes in repairing all types of appliances. If you're having problems with your refrigerator, washing machine, dryer, oven, or any other appliance, don't hesitate to contact them to schedule an online appointment.
Their team of trained technicians is available to assist you at any time and solve any issues you may have. With their extensive experience in the field, you can rest assured that your appliances will be in good hands with Any Appliance Repair.
Scheduling an online appointment is easy and convenient, so don't hesitate to book one today to address your appliance problems.
Please Fill Out the form below
Atherton, Belmont, Brisbane, Burlingame, Campbell, Castro Valley, Cupertino, Daly City, El Granada, Foster City, Fremont, Half Moon Bay, Hayward, Hillsborough, Los Altos, Los Altos Hill, Menlo Park, Millbrae, Milpitas, Moss Beach, Mountain View, Newark, Pacifica, Palo Alto, Portola Valley, Redwood City, Redwood Shores, San Bruno, San Carlos, San Jose, San Leandro, San Lorenzo , San Mateo, Santa Clara, Saratoga, South San Francisco, San Francisco, Sunnyvale, Union City, Woodside